Maryland Locksmiths > Maryland Service Area >

Pasadena Locksmith
---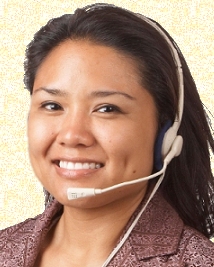 (410) 255-2236
Pasadena Locksmith
Pasadena Locksmith has been providing timely, professional locksmith services in the the Pasadena area for more than 18 years. We provide emergency locksmith services in Pasadena and surrounding areas, as well as scheduled locksmith services. We provide commercial locksmith services, residential locksmith services as well as automotive locksmith services. We replace lost or stolen keys, rekey locks, install locks, change locks and provide damage free safe openings. We cut keys on site at your location or at any of our storefront locations. High security and electronic access control systems are our specialty. Pasadena Locksmith also cuts laser type high security automotive keys and programs automotive transponder keys as well. Pasadena Locksmith is a member of the Allied Locksmiths of Maryland, an A+ Accredited member of the Better Business Bureau
24/7 Emergency Pasadena Locksmith
For emergency locksmith service in the Pasadena area, call (410) 255-2236 for timely, professional service. Our emergency locksmith services are scheduled on a first call, first served basis in Pasadena. We schedule your call for emergency locksmith services in Pasadena as a priority before scheduled locksmith service, and are happy to quote exactly what you should expect to pay for emergency locksmith services any time of day or night. We can open nearly any type of lock without any damage to the lock whatsoever. Your call will be answered by a technician with many years of locksmith experience who has knowledge in many different types of locking systems, including high security locks and electronic locks.
Some Interesting Pasadena Tidbits
Pasadena, Maryland is located in Anne Arundel County. Pasadena had a population of 24,287, according to the census that was taken in the year 2010. This population represents a 100.80% increase in the population of Pasadena since the year 2000.

About 100 acres of what had originally been a portion of a tract of land known as Waterford was purchased by the Southern Silk and Land Association, Inc. in 1890. Although they had originally wanted to operate a vineyard, the people who arrived in the area came from California to raise silkworms and grow mulberry trees.

The Southern Silk and land Association purchased land in what is currently known as Pasadena, after first investing in land at Round Bay, where they named the streets Los Angeles, Alameda, and Pasadena. There they built five houses next to what is currently known as Hamburg Street, Light Street, and Railroad Avenue. There is a story that talks about a woman who lived somewhat north of the now defunct railway station that named her new home after her former home in California and called it Pasadena.

What is currently known as Pasadena Road was once known as Hope Road. The name that they gave to their small community now identifies the whole peninsula, although the hopes of the group didn't come true. In 1914, the Stony Creek drawbridge was constructed. For some period of time a 16 year old girl raised the drawbridge 20 times a day.

The county constructed the first wooden drawbridge that had wooden side wall across Stony Creek in 1914. Up until his health failed him, a man named Richard Phelps tended to the drawbridge. After Mr. Phelps health failed, his 16 year old daughter named Mildred, who later became Mildred Phelps Hahn, assumed his drawbridge duties from 6:00 AM until 6:00 PM.

She lowered and raised the drawbridge approximately 20 times each day and when not doing that she sat in a small building next to the drawbridge. During the summertime on Sundays, she lowered and raised the drawbridge as many as 50 times each a day. The only thing from prevented her from becoming bored was the many yachts, sailboats, market boats, and an excursion boat that came into the creek twice each day.

She wasn't lonely since she spent her free time crocheting, writing and reading magazines and newspapers, although her friends didn't spend much time with her during the wintertime and fewer boats were passing. Frequently, her mother would visit her and stay until after it became dark. The young Mildred Phelps insisted that she liked the work in spite of the sometimes long, lonely hours in the bitter cold or under the hot sun.

Pasadena is also home of the first lighthouse on Maryland waters. Congress authorized the construction of lighthouses to serve vessels that were on the way to the port of Baltimore at Sparrows Point, North Point, and Bodkin Point in 1819. Close to Bodkin, ships were frequently running aground on the sandbar. The Bodkin lighthouse was the first lighthouse in Maryland waters, although there were earlier lighthouses on the Virginia shores of the Chesapeake Bay.


Pasadena Resources
Pasadena Locksmith • Pasadena Safe Locksmith • Commercial • Residential • Automotive