Maryland Locksmiths > Maryland Service Area >

Edgewater Locksmith
---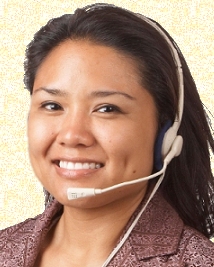 (410) 269-0321
Edgewater Locksmith
Edgewater Locksmith has been providing timely, professional locksmith services in the the Edgewater area for more than 18 years. We provide emergency locksmith services in Edgewater and surrounding areas, as well as scheduled locksmith services. We provide commercial locksmith services, residential locksmith services as well as automotive locksmith services. We replace lost or stolen keys, rekey locks, install locks, change locks and provide damage free safe openings. We cut keys on site at your location or at any of our storefront locations. High security and electronic access control systems are our specialty. Edgewater Locksmith also cuts laser type high security automotive keys and programs automotive transponder keys as well. Edgewater Locksmith is a member of the Allied Locksmiths of Maryland, an A+ Accredited member of the Better Business Bureau
24/7 Emergency Edgewater Locksmith
For emergency locksmith service in the Edgewater area, call (410) 269-0321 for timely, professional service. Our emergency locksmith services are scheduled on a first call, first served basis in Edgewater. We schedule your call for emergency locksmith services in Edgewater as a priority before scheduled locksmith service, and are happy to quote exactly what you should expect to pay for emergency locksmith services any time of day or night. We can open nearly any type of lock without any damage to the lock whatsoever. Your call will be answered by a technician with many years of locksmith experience who has knowledge in many different types of locking systems, including high security locks and electronic locks.
Some Interesting Edgewater Tidbits
Edgewater, Maryland is located in Anne Arundel County. The population of Edgewater was 9,023, according to the census that was taken in the year 2010. There are several different attractions in Edgewater and the surrounding areas that visitors and their families might appreciate and enjoy visiting. Here are some of those attractions:

For those visitors who enjoy a challenging yet rewarding and relaxing game of golf, there is the South River Golf Club, located right in Edgewater. This 18-hole regulation golf course offers visiting golfers 6,723 yards of golf from the tee to the furthest greens for a par of 72. This golf course has a 133 slope rating and a 71.8 course rating. The golf course also offers visiting golfers a driving range with 18 tees.

For a look back at some of the history of the area, visitors and their families might want to visit the historic London Town, also located in Edgewater. This large historic house was built in the 18th century and overlooks the South River where ferries once moved goods across the expansive river. The house and the gardens are certainly worth a tour for those visitors and their families who want to learn about this time in the history of America.

Allen Pond Park, located in nearby Bowie, is a great place for those visitors and their families who want to have some outdoor family fun. This 85 acre park offers visitors and their families a water fountain, a volleyball area, biking and walking trails, clean restrooms, school age and preschool playgrounds, picnic tables, free parking, a horseshoe pit, grills, a fitness trail, fishing, boat rentals, a lighted basketball court, ball fields, and an amphitheater. This park is a great place to enjoy a family picnic.

For those visitors and their families who might enjoy dinner and a play, there is the Colonial Players, located in nearby Annapolis. This dinner theater offers visitors and their families such fine plays as Bell, Book, and Candle, Sunlight, A Christmas Carol, Shipwrecked, Trying, 1776, In the Next Room or the Vibrator Play, Taking Steps, and many others.

At Six Flags America, located in nearby Bowie, visitors and their families can enjoy a dozen thrill rides, 18 rides for children, 21 rides for the entire family, and a waterpark with 13 water rides. In addition, there is live entertainment, every kind of food imaginable, and plenty of places to shop. The entire family will surely enjoy this amusement park.

For those visitors and their families who enjoy fishing for striped bass, there is Casey Michelle Charter Fishing, located in nearby Stevensville. Captain Brady commands the 1998 40 foot Markley fiberglass fishing boat and is a local fisherman from the eastern Shore. The boat is outfitted with all of the amenities, safety equipment, state of the art electronics, and fishing gear.


Edgewater Resources
Edgewater Locksmith • Edgewater Safe Locksmith • Commercial • Residential • Automotive